The Project

Are the modern tools of communication and technology the key to a commonly-shared vision of a sustainable world? They make it possible - almost everywhere on the globe - to participate in an equal-based dialogue. the global skin project wants to make use of this potential to initiate a worldwide, collaborative process. Local initiatives should be visible and strengthened.

Launch

Starting January 2012
Media and art schools around the world are invited to participate in the competition. The project will communicate internationally about social media and traditional media channels.

We offer project-based workshops on storytelling and online video.

Contest

Submission of contest entries: Sept. 1st - Nov. 30th 2012

Selection of the audience award: Nov. 30th - Dec. 31st 2012

The jury prizes and awards in the categories text, image, sound: January 2013

global skin map

March - May 2012
Production of the interactive storytelling Google-Map.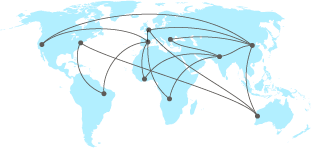 Textiles link us around the globe. We all wear clothing made of textiles.
The textile industry is one of the oldest branches of the production industry. In view of the number of people employed and overall turnover, it is one of the most important economic sectors in the world. It is characterised by the international division of labour and global trade. Millions of people from various cultures and regions are part of this hidden network.
the global skin collects and distributes knowledge and experience on this subject. A wide variety of views will serve to raise awareness of ecological and social connections and thereby contribute to the promotion of sustainable development.
Schools and institutions participating in the content
We thank our Jury!
Click on photos for more info.
| | | | | | | |
| --- | --- | --- | --- | --- | --- | --- |
| Christian Frei | | Patrizio di Renzo | Pipilotti Rist | | Bernard Senn | |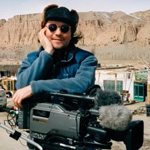 Christian Frei, Jury President
Regarded as one of the best known contemporary documentary filmmaker. Director of: RICARDO, MIRIAM Y FIDEL, WAR PHOTOGRAPHER, THE GIANT BUDDHAS und SPACE TOURISTS. WAR PHOTOGRAPHER received an Oscar nomination in the section "Best Documentary", SPACE TOURISTS won the Sundance Film Festival's "World Cinema Directing Award for Documentary." Frei is president of the Swiss Film Academy.
www.christian-frei.info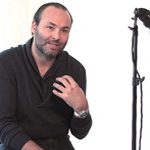 Patrizio di Renzo
Photographer. He has worked with top models like Natalia Vodianova, Naomi Campbell and Devon Akoi, the U.S. actors Chloë Sevigny and John Malkovich. His clients include famous labels like Tsumori Chisato, De Sede, Majo Fruithof and Luisa Cerano. His works were printed in the New Yorker magazine Zinc, in the magazines French, Gloss and Issue One from London.
www.patriziodirenzo.com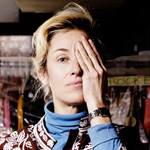 Pipilotti Rist
The work of the Swiss artist consists of videos, photographs and installations. It was shown worldwide in numerous solo and group exhibitions and attracted international attention. For Pipilotti Rist the task of art is to contribute "to evolution, to encourage the spirit, to ensure a distanced view of social change, to conjure up positive energies to promote the sense and sensibility, to explore ways to destroy stereotypes and prejudices".
http://www.pipilottirist.net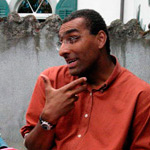 Bernard Senn
Since 2005 he has hosted the show "Sternstunde" on Swiss television. He also works as an editor for DRS2 (Swiss Radio) and maintained the DRS2 theme days "HörPunkt", the "Passage2". He is also responsable for the rubric "Lokaltermin" in the cultural news program "DRS2aktuell" on Swiss radio.